2 Sept 2019
Space Monkeys - 'Modern Actions' out 1 Jan 2020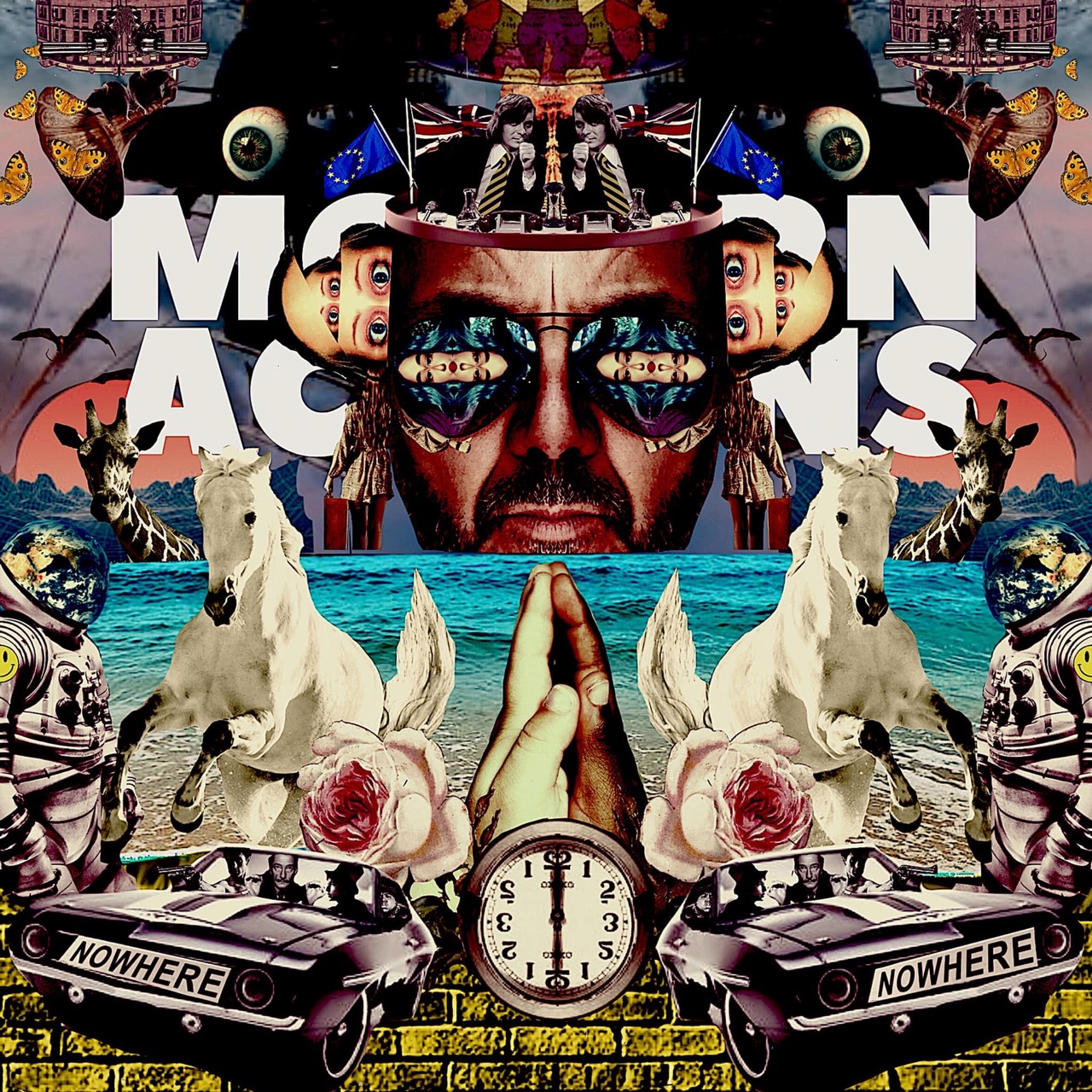 The new Space Monkeys album 'Modern Actions' will be released on 1 January 2020 on the band's own independent label Supercool distributed through Townsend Music.
This follows a lengthy saga during which the band crowdfunded the album's production via Pledge Music only to see that company fold and eventually go bankrupt sadly leaver many backers' money in limbo. Space Monkeys' message is anybody who ordered through Pledge Music will receive a signed CD copy and a Digital Download in advance of the release date as a thank you and at no extra cost. They will try to fulfil all other orders as soon as possible. If you can get a refund from your credit card company or bank now that Pledge Music has gone bankrupt please try to do so and re-order through TM Stores. Otherwise the band has to cover the full cost as Pledge Music did not pay us the money that you paid them.
As a thank you to anybody who pre-orders 'Modern Actions' through TM Stores you will instantly receive a free download of an exclusive new track 'Give Me Some Space' which will not be available anywhere else.
Merchandise is also available through the
Space Monkeys TM Store
which will be delivered straight away.
"Big love and thank you to everyone who has supported us so far on this journey. We Are Together."
Tracklisting
1. Modern Actions
2. We Are Together
3. Black Mirror
4. Soft Machine
5. Born To Ride
6. Yesterday's Rain
7. Wishing On A Daydream
8. Summer Thyme
9. Sunshine Blues
10. Red Flag
11. Remedy
12. Submarine
13. The Outsiders
14. Shadows Of The Sun
The album title 'Modern Actions' was inspired by a quote from Tony Wilson when asked about music and culture in Manchester.
"The industrial shapes, the angular lines, the steel, is and can be beautiful. It's beautiful outside and it's beautiful inside and I think Manchester has a sense of feeling, the great large vocabulary of modern dress and modern actions and the music is the music of the moment. And it exists here." - Anthony H Wilson
Album cover designed by Richard McNevin-Duff
Labels: album, Pledge_Music, Space_Monkeys
- - - -