10 Sept 2019
Wrote for Luck - a selected Happy Mondays bibliography
The
recent announcement
that a movie is to be made based on Shaun Ryder's Twisting My Melon autobiography has prompted the following compilation of all things literary and indeed
Happy Mondays
...
An early entry in the biographical stakes was 'Shaun Ryder: Happy Mondays, Black Grape and Other Traumas' by Mick Middles published in April 1997.
Three years later, Bez put his unique twist on the autobiography genre with
'Freaky Dancin' Me and the Mondays'
which was published in September 2000 by Pan. There's a been one or two reprints since then but the original with the Central Station Design cover is the one to look out for.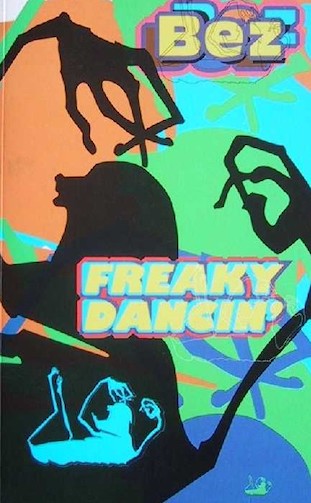 John Warburton brought us 'Hallelujah!: The extraordinary story of Shaun Ryder and Happy Mondays' in May 2003 via Virgin Books.
Currently pushing for the title of best all-round Mondays biography is Simon Spence's 'Happy Mondays: Excess All Areas: The definitive biography' published in June 2015 by Aurum Press. This currently radiates in the luxury of a 4.9/5 rating on Amazon.
It's back to Shaun Ryder for the last two entries in our short Happy Mondays reading round-up.
'What Planet Am I On?' by Shaun Ryder from 2014 is essentially a tie-in to Shaun's stint presenting 'Shaun Ryder on UFOs'.
Finally, bringing things right up to date, 'Wrote for Luck - Selected Lyrics' by Shaun Ryder (Faber and Faber, 2019) collects together the very best of this generation's Keats's lyrics in one handy brightly coloured hardback.
(Enough Happy Mondays books already, Ed.)
Labels: book, Happy_Mondays, Shaun_Ryder
- - - -