26 Feb 2005
Gabrielles Wish new EP
Silent Partners' News of the World Tour
25 Feb 2005
Moss Side Story
22 Feb 2005
New Order, New Wave, new interviews
19 Feb 2005
Tony Wilson interview in the NME
New Order win NME "God-Like Genius" award
16 Feb 2005
The Durutti Column live webcast
10 Feb 2005
Live webcast of The Durutti Column
9 Feb 2005
Final Fraternal Greetings...
... from the Factory Shareholder's Analysis End of Year '80
And then there's...
FACTORY BENELUX
FAC BN 1
A Certain Ratio
; "Shack Up" 7" 45rpm. August '80
FAC BN 2
The Durutti Column
; "Lips that would kiss": 12" 45rpm October '80
FAC BN 3
Section 25
: "Charnel Ground"; 7" 45rpm. November '80. According to our New Zealand correspondent if you turn the sleeve upside down the sand dunes look like a woman's armpit. Coffee table chick my arse.
FAC BN 4 Manhattan Project or Nicky ; single ind demo form at moment and singer writer may or may not be in London or NYC. Release uncertain.
FAC BN 5
Crispy Ambulance
; single recorded late this month, Jan.
FACtBN 6
Blurt
; "Live in Berlin" 10" 33rpm 8-tracker..if they can find the Tapes...the last time they saw them...........
FACT BN 7
Crawling Chaos
; for afficionados of FAC 17...like me and Claud Bessy, an album of driving music from the North East. To be recorded, March.
FACTORY U.S.
FACTUS 1
Joy Division
; "Unknown Pleasures"; released Summer 80
FACUS 2
Joy Division; "She's lost control/Atmosphere" not to be confused with
FACUS 2 UK (which we forgot to mention above) which is "Atmosphere/She's lost control" has a uk at the bottom of the sleeve and is 25p hheaper in UK, though of course not in US,,,,rambling again
FACUS 4 A Certain Ratio: "Do theDu(casse)" 12 45rpm 4 tracks. Released from Berkely this month, selling in England with special sticker which explains that it repeats certain tracks from elsewehere and hopefully stops all those stupid bloody complaining letters like the ones about the blasted flexi discs. Recorded at Cargo and Graveyard 4 track.
FACUS 5 "Manchester to New York direct" 75" U-Matic 525 line video tape made June 1980 for use in Hurrah's /danceteria/Mudd/Rock Lounge etc. and now showing in Australian record shops. Features some material which will be found on 625 lines on FACT 36 and 37 later this year.
FACTUS 6 Joy Division: "Closer". American release set for Late March 81.
FACTUS 7 Billboard for Factus 6.
OTHER PROJECTS
RECORDS Vini/D.C. to do single forJeanne Pierre Turmel/Sordide Sentimental and licensing deals continuing in farflung territories like N?Z., Finland..Italy….where there are a lot of bootlegs etc.
BOOKS Publishing plans await the pricing of a specially sized book to subvert the literary cartels. Conversations underway with Manchester print co-operative, Reid, Morrissey and others. Summer.
VIDEO Factory video unit virtually in action. So far a JVC KY 2000E plus a U)Matic portapac. Two machine editing to be installed as sson as someone works out the exact tidal structure of our cash flow in order to press enough "Ceremonies" and have the monies for a time base corrector and a desk to put it on.
AMERICA Apparently a returns policy is more important than beauty. It is being studied.
GIGS Up to the individual band. ACR only do two a month causethey have fragile personalities, New Order..I'm not sure cause I'm the last person to find out about their gigs. Blurt play for money,Vini for love. Some approaches can be made via R.Trade gigs…though as ever nothing is definite.
THE REVOLUTION: Get your hands on the means of production…the bleeding tools etc…..small investment in MVS, Chris and Nick, pressers of independent records to the cream now have own plant….ours is the plastic etc.
BACKLASH as in the games people play..does your heart good…ex-catholic grammar school..yes....hooligans..yes…elitists……yes. But coffee table…..well really.
OUT OF STOCK PROBLEMS : or the stock problem. Records do sometimes sell out. The only way to avoid that is to print loads, displaying a) terminal pride in that you're so confident, or b) a wilful disregard of the role of capital. When they sell out it takes time to get them out. There's always too many or too few, never enough. For Christ's sake it's just like life. In the end everything happens. Perhaps we should start a religious sect. Great marketing possibilities.
Fraternal greetings to all interested enough to write, play or listen to the stuff. Fact 30 by the way is great, so don't believe a word the bastards say.
Par inadvertance.
FACTORY
- -
And so endeth the Shareholder's Analysis for End of Year '80. Many thanks again to Sebfact for diligently transcribing the whole thing, typos 'n' all. Time to check out that SXXV sleeve...
Labels: A_Certain_Ratio, Claude_Bessy, Crawling_Chaos, Crispy_Ambulance, Factory_Benelux, Factory_Records, Factory_Shareholders_Analysis, Ike_Yard, Joy_Division, labels, New_Order, The_Durutti_Column
8 Feb 2005
Nosebleeds film tickets on sale
Ed Templeton in the New York Times
Blurt Winter/Spring 2005 tour dates
7 Feb 2005
Rip and Burn readers question New Order
Death From Above
New Order and Doves for Coachella 2005
4 Feb 2005
F4 Records profile on BBC News website
He's Lost Control Again
New Order's Cash for Questions in Q Magazine
Bez-arre Love Triangle
Hooky shares pearls of wisdom with Bloc Party
3 Feb 2005
New Order for V Festival 2005
1 Feb 2005
You Won't Feel Out Of Place (update)
- - - -
Blogger Archives
- - - -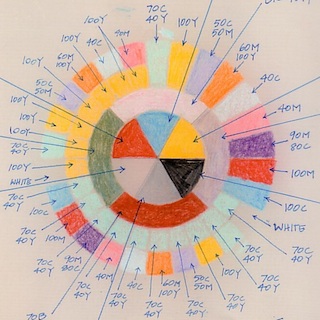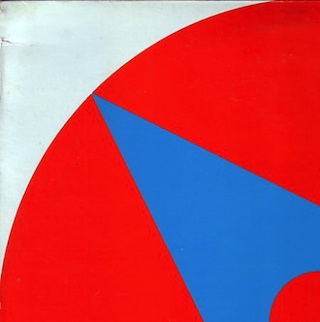 A Certain Ratio
"Manchester, 1978. In the beginning there were four: Jez Kerr (bass), Martin Moscrop (guitar/trumpet), Peter Terrel (guitar/effects) and Simon Topping (vocals/trumpet). Four thin boys with a name borrowed from a Brian Eno record, the intense, drummerless quartet initially drew influence from Wire, Eno, the Velvets and Kraftwerk, and gained a manager in Anthony Wilson of Factory Records.
"May 1979 saw the release of their first ACR single, the dark All Night Party, although the sound and musicianship of the band would be transformed by the arrival of funky drummer Donald Johnson (DoJo) in August. Over the next few months the band gigged widely, often with Joy Division as part of Factory packages, and recorded demos with producer Martin Hannett as well as a Peel session. Their support slot with Talking Heads on their UK tour in December 1979 set David Byrne on a new course, and provided the compelling live half of their chic cassette package The Graveyard and the Ballroom. Post-punk, ACR now reflected the influence of Funkadelic, George Clinton, Bootsy Collins, The Bar Kays and James Brown."
- intro to ACR Biography by James Nice (LTM)
A Certain Ratio - Selected Discography
Factory Records [singles]
Factory Records [albums]