31 May 2005
Rachel from Hopper's new material and live dates
Review of Doves @ The Ritz
30 May 2005
'We're The Young Offenders' released today
29 May 2005
Posters of Joy Division 1979-1980
The Man Who Heard The Future
27 May 2005
Joy Division in Embrace's Home Entertainment
Fac 2.02 A Factory Sample Too - the design brief
26 May 2005
The Durutti Column live @ Fabric, London tonight
25 May 2005
ACR live @ Nuits Sonores photo gallery
Peter Hook on DJing and New Order
Peter Hook appeared on CBC's
The Hour
at 20:00 EST last night in a segment taped in a hotel during his Toronto Mod Club gig. The following responses are those Peter Hook gave to the programme's producer which were intercut with clips of New Order videos:
"The reason I became a DJ was because Mani of Primal Scream, the bass player told me it was a great way of getting paid to get pissed and it was great for awhile, but then I got into doing it for the music. This is very much me even though it can be quite uncomfortable. A friend of mine Andy Robinson, who's our tour manager was a DJ, and he said sometimes it's the loneliest place on earth and I've experienced that. But most of the time, with the help of the fans that you built up over the years, that are interested in the same things you are, you have a great time. You play a shit record, and you're gonna find no one's dancing."
- clip -
"We're driving down the road in Ibiza, and I said something feels wrong. Feels wrong somehow. He (Bernard) says Don't worry, don't worry, we're going on into the club. And we had these 2 kids from Stretford, that we'd picked up in the back 2 New Order fans. And we're driving down and I said there's something wrong, something wrong here, I don't get it. Bang! Straight head into a taxi. We're on the wrong side of the road. We're on the British side of the road, not the Spanish side. So head on collision, these 2 kids came right over in the front, went straight back, they cut themselves all over. And I turn around and went you alright? "Head-on collision with New Order? Yeeeaahhhhh!!!!!". So we have had our moments but I wouldn't recommend it for life or limb. I think there's a few people from what I can gather deserve to be dead from the way they've acted like Iggy Pop, Bowie, Lou Reed but then again people like yourself say New Order, Happy Mondays, Shaun Ryder you know it's the same isn't it. So now I'm not very good with people like that, I always get very star struck. When we played in Japan last time Bernard we're on the train with Neil Young who's, I'm a mad Neil Young fan adore him, and Bernard says Come we'll go up and say hello. I'm not gonna go up and say hello to Neil Young what if he tells you to piss off I'd be devastated. What if he was an asshole, I'd be devastated. I'd prefer just to stay away".
- clip -
"I think you think the drugs help but ultimately they don't. And I've never bought into that I always found music impossible to make on drugs. I mean if I wanna get drunk I'd rather go down to the pub. If I don't hire a recording studio and get drunk in it, I'd hire a pub. It makes much more sense. I always try and teach my children or I always hopefully they can look at me and realize that it's not the way to do it. But I like to think that most of the enjoyment, most of the things I've achieved in this group, I've been sober. You know and I'm still enjoying it sober, as a recovering alcoholic, I'm sober and I enjoy it."
- clip –
"I've worked hard at what I do and and every record that I've made I've put my heart and my soul into it and then I work hard promoting it and I work hard playing that's the main thing. I believe in what I do, but I don't view myself as any different from anyone else. I still go to the toilet. Still wake up feeling knackered and cranky I just feel normal really. What does a legend feel like? I don't know, never met one."
--
There's (yet) another Hooky interview in The Globe and Mail which chiefly relates to the ongoing influence of Joy Division and New Order on modern bands. When asked what New Order makes of all this, Hooky, speaking from Oakland, California last month just before his band's first concert in three years, Hook said "It's an impossible situation to sit there and think: 'Oh, let's do a band that influences people.' People thank you all the time - it's very embarrassing. You don't need thanks. My God, I've had a fantastic time being in this group; I've had a fantastic time being a musician. And really, people buying your records, most of the time, is thanks enough."
Read the full article
here
.
--
Thanks to Paul.
Labels: Happy_Mondays, Joy_Division, New_Order, Peter_Hook
23 May 2005
The Adventure Babies: the very very very last gig
22 May 2005
Watching The Hydroplanes / Guessing The Way
20 May 2005
Nights in White Denim and other stories
'I Remember Nothing - A Joy Division Video Night'
Joy Division: Transmission - the archives
The Boys Are Back In Town
19 May 2005
A Tale of Two Cities
18 May 2005
Deeply Vale 2006 - Glastonbury's Lost Sister
Ian Curtis remembered
The Magnetic Fields live show broadcast on NPR
Love Will Tear Us Apart
16 May 2005
ACR reissues now available from LTM
14 May 2005
Young Offenders Institute single: additional
13 May 2005
Happy Mondays Live in Barcelona
New Order live on Jonathan Ross
Young Offenders Institute live
12 May 2005
Joy Divison: unknown still
'8vo: On The Outside' almost ready to go to press
11 May 2005
The Durutti Column @ Rhaaa Lovely
New single by Opium
Factory @ Traffic Turin Free Festival
10 May 2005
The official John Metcalfe website
RAW-T live PA @ Battle Scars
9 May 2005
Sean O'Hagan on Love Will Tear Us Apart
8 May 2005
ACR live @ Les Subsistances, Lyon
7 May 2005
Vini Reilly @ Oklahoma, Manchester, Sun 8 May
6 May 2005
New Order, New York City, Thurs 5 May
Playing Hooky @ Return to New York, Toronto
A Durutti Column message from Phil Kooky Cleaver
5 May 2005
More New Order live reviews
Peter Saville @ Assembly Rooms, Edinburgh
The Occasional Keepers
Martin O'Neill JD Bowdon Vale launch party
3 May 2005
Review of New Order live @ Coachella, 2 May
2 May 2005
It's not only rock 'n' roll - it's art, literature and theory
- - - -
Blogger Archives
- - - -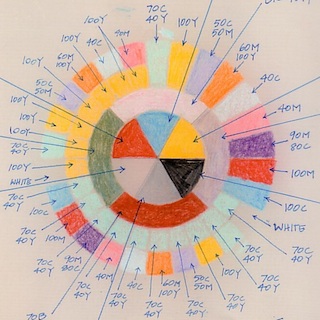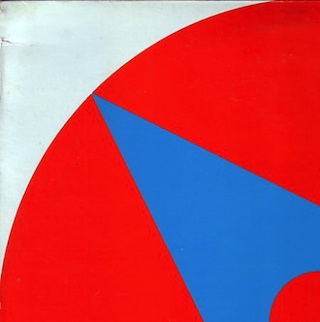 A Certain Ratio
"Manchester, 1978. In the beginning there were four: Jez Kerr (bass), Martin Moscrop (guitar/trumpet), Peter Terrel (guitar/effects) and Simon Topping (vocals/trumpet). Four thin boys with a name borrowed from a Brian Eno record, the intense, drummerless quartet initially drew influence from Wire, Eno, the Velvets and Kraftwerk, and gained a manager in Anthony Wilson of Factory Records.
"May 1979 saw the release of their first ACR single, the dark All Night Party, although the sound and musicianship of the band would be transformed by the arrival of funky drummer Donald Johnson (DoJo) in August. Over the next few months the band gigged widely, often with Joy Division as part of Factory packages, and recorded demos with producer Martin Hannett as well as a Peel session. Their support slot with Talking Heads on their UK tour in December 1979 set David Byrne on a new course, and provided the compelling live half of their chic cassette package The Graveyard and the Ballroom. Post-punk, ACR now reflected the influence of Funkadelic, George Clinton, Bootsy Collins, The Bar Kays and James Brown."
- intro to ACR Biography by James Nice (LTM)
A Certain Ratio - Selected Discography
Factory Records [singles]
Factory Records [albums]